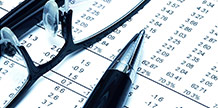 Financial Budgeting
Ever wondered where your money goes? Why you have outstanding debt? How can you minimize that debt? How can you save money for that new car you want?
We can help you answer these questions and prepare an in depth analysis of your finances. We will help you comb through your accounts to see where all the money is going and help you develop a budget and a plan to save for the future.
We are in no way financial planners and do not sell mutual funds or any kind of equities. Our sole business is to help you with your finances and show you ways to save money for your future.
Tax Compliance
The taxation environment is constantly changing and tax compliance is a requirement of all businesses. Tax compliance can be an intimidating task with frequent changes in tax legislation at the provincial, federal and international level. We can help make sure that your business is meeting current Canadian taxation standards.
Except where exemptions apply, you must pay taxes and duties, if you buy or sell taxable goods in Canada. We will assist you with registration and ongoing compliance for GST, PST, HST and duties. We will help you with negotiation and settlement on disputes with tax authorities and help you file your returns; and to ensure that your taxes are filed on time to avoid penalties and fees charged by the taxation agencies in Canada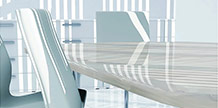 Tax planning
Planning is necessary for success in any endeavor, so why shouldn't it also apply to taxes. We believe that proper tax planning can help you avoid unnecessary taxes and help you save more of that hard earned money to grow your business.
The key step to proper tax planning is understanding your business and your goals. What is it that you see your business doing in the future and where would you like it to go? Not everyone is the same and has the same needs. Your tax plan needs to be tailored to your situation and we make sure we take the time to listen to your needs and don't just provide you with a cookie cutter solution.
We can help you answer your questions regarding your finances and help you structure your company to minimize your tax burden, contact us to see how we can help you save.