At Diya we specialize in providing tax services to meet your needs. Whether you have personal taxes to file, are a sole proprietorship, a partnership, or an incorporation we can help you minimize your tax burden by providing you with strategies that are utilized by large public corporations.
Our clients always say that they don't want to pay tax, however this is not possible. Well there is a way to pay no tax, and that way is to make little or no money. Nobody ever says I only want to make $20,000, we all want to make millions of dollars. The solution to the tax problem is not the dollar amount of tax you pay but rather what percent of tax you pay. Consider for example that you made a million dollars and your tax rate is 40%, you would only have 60% of your profits left to expand your business. Now consider if you made a million dollars and your tax rate was 20%, you now have 80% of your profits left, that is a tax savings of $200,000.
We can help you lower the percentage of tax you pay so that more of your hard earned money stays in your pocket so that you can use it to expand your business, buy more inventory, or buy some of those luxuries that we all need in life.
With tax laws constantly changing, professional advice is essential. We work with companies of all sizes and in all industries to help tailor solutions using local knowledge. We provide various tax services to meet your every need: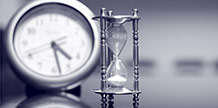 Personal Taxes (T2)
Employees (T4's)
Students (T2202A's)
Sole Proprietorships (Income and Expenses)
Partnerships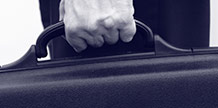 Corporate Taxes (T1)
Corporate tax services can include preparation and filing of tax returns, tax planning, full cycle accounting, the setting up of and planning of new corporations, and establishing corporate structures to optimize tax savings and protect assets.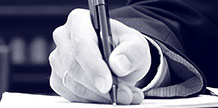 Commodity Taxes (GST Returns)
Except where exemptions apply, you must pay taxes and duties, if you buy or sell taxable goods in Canada. We will assist you with registration and ongoing compliance for GST, PST, HST and duties. We will help you with negotiation and settlement on disputes with tax authorities and help you file your returns
By keeping us in the loop on your tax situation we can help provide you with the tools you need to see your business grow. Our personal service will provide you with comfort in knowing that your financial issues are being handled with the utmost of care.